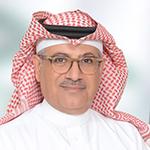 Ibrahim Al Asseri
Position:  Board Member; Al ABawani Group and President
Company: AlBawani Capital
Husam has delivered an exceptional deliverables in designing Three large scale projects including: Multipurpose Tower and Two hospitality iconic projects. His dedication, detailed discussions and follow up made all projects progress ahead of planned schedule.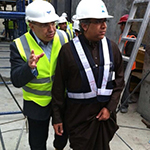 Dr. Said Rabiah
Position: Chief Executive Officer
Company: RAK Ceramics
To whom it may concern
I am writing this about the bright engineer with great personality. He shows high level of professionalism and very creative to strategically resolve conflicting issues and problems. He is a great asset to any organization who will add great value.
Dr. Said Rabiah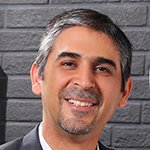 Ali Khader
Position: Development Director
Company: Public Investment Fund (PIF)
I worked with Hossam on several projects while he was the lead Architect at K&A. Where Hossam was so enthusiastic with passion, who pushes the work forward and followed all the projects' requirements with municipalities.

Hossam is a very dedicated and disciplined person, I really wish him the progress and success in his professional life.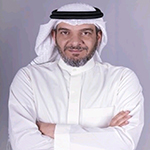 Raed Othman
Position: Board Member & Chairman of the Audit, Risk & Compliance Committee
Company: PayTabs
Hossam is for sure a high performer who knows how to achieve successfully his tasks and assignments.Hossam is among the people that I had the pleasure to work closely with. He, is creative, talented and experianced in his field. He was the architect who designed my House, and trust, if I was to do it again, I will still ask he knowledge and advice.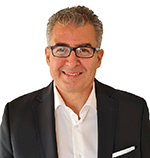 Said Sami DAGHER
Position: Senior Director of Buildings 
Company: Khatib and Alami
I have interacted and cooperated with Hossam on various types of projects. As a senior key player, in addition to being a Senior Buildings Design Manager, Hossam was mainly in charge of providing full evaluation, review, support and input on various types of strategic large scale projects permits. Hossam proved to be highly knowledgeable when it comes to all sorts of Saudi local permitting procedures, regulations, codes of practice and laws. This comes in addition to his strong network, his active public relations across the KSA market and his client relations communications skills. Hossam is for sure a high performer who knows how to achieve successfully his tasks and assignments.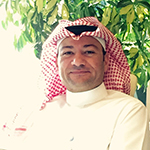 Ala Faisal
Position: Deputy General Manager
Company: Rashed Abdul Rahman Al Rashed & Sons Group
One of the most dedicated person to his client and work. It was my pleasure working with you Hossam. Wishing you all the best
Dr. Bander Al-Abdulkarim
Position: Senior Director of Buildings
Company: National Housing Company (NHC)
I had the pleasure to work with Eng Hussam, and I believe he is knowledgeable and utmost professionalism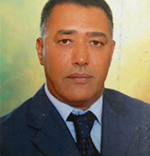 Awad Tarawneh
Position: Specialist in restoration and conservation of heritage and listed buildings
Company: Saudi Commission for Tourism and National Heritage (SCTH)
Hossam is a hard-working, creative professional that brings a lot to any table. He is one of those rare professionals who can focus on the details and can also have far sighted strategic visions and ideas with strong leadership.Smart person, with a very positive attitude. Highly recommended to all others.
Arch.Tarawneh Awad
Consultant in Restoration of listed ancient building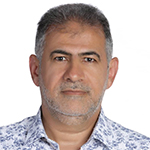 Mutahar Ghamdhan
Position: Head Of Business Development
Company: Majid Al Futtaim
I have worked with Hussam personally when I was looking for new business opportunities of developing new community malls in Riyadh, Saudi Arabia. He is a strong business development oriented and well connected with other stakeholders of real estate development. He has a very good background of all building standards, legislations required by municipality and local governmental bodies.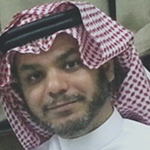 Mohammad AlQara'wi 
Position: Facilities Operations' Senior Advisor
Company: King Abdullah bin Abdulaziz University Hospital
I've enjoyed working with engr Hossam back in Injaz projects (Bank Albilad),
i can't say enough of him, he is an excellent engineering consultant, a keynote speaker, participated in great international and marvelous national projects, designing, supervising, and executing ..
Deliver projects on time, within budget, and above client expectations. Expertise in land development with dedication to quality craftsmanship, and architectural design resource allocation asset management, and customer satisfaction,

He is a head of different conferences, a founding member of different councils and putting hard efforts there,
He is so humble and polite person, trustworthy and an excellent manager, colleague and team member,
i congratulate any organization that wishes Hossam to be part of and wishes all the best for both ..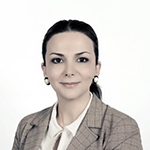 Nada Chahadi
Position: Business Development Manager
Company: Khatib and Alami
During my work encounter with Hossam, he has proven to be a dedicated and a trustworthy colleague. He is a good team member, and follows up closely on his tasks. Hossam has also very good interpersonal skills which complement his managerial and technical capabilities.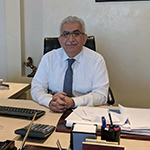 Jihad Mohtadi
Position: Associate, Riyadh Resident Manager
Company: Khatib and Alami
Hossam is a dedicated, well-mannered,responsible wish him all the bes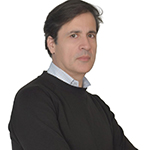 Mohammed Sharara
Position: Director of Digital Services
Company: Khatib and Alami
I worked with Hussam more than 12 years. He is one of the best professional engineers I work with. i wish Hussam the best of luck in his career.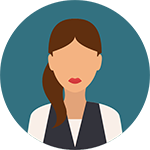 Hanaa Nizam
Position: Assistant Project Manager
Company: Khatib and Alami
Eng. Hossam upbeat personality and engaging personal style enables the work to interact effectively with team. And keeps track of the details necessary to coordinate ateam and run an efficient office. He takes initiative to go beyond the expected parameters of his job. All the intangibles that lead to success as a leader and team worker.i am very grateful for his contributions and guide and cnfident. he has the intelligence, work ethic and communications skills to add value wherever he works.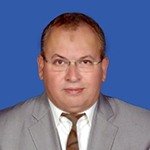 Kamal Atwa
Position: interior designer
Company: Khatib and Alami
Eng. Hossam is one of very professional Eng.in all Building issues we consider him as an expert in building managements. also is very reliable and very honest in all advice's .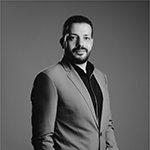 Osama ELshamy
Position: Project Manager
Company: Khatib and Alami
We are very proud that we were working with you. No words can describe such a leader like you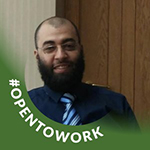 Amr Ahmed ElDahshan
Position: Senior Project Urban Planner
Company: Khatib and Alami
We collaborated for many years and it was a great honor to learn from Hossam. He is one of the best in his field and is always willing to share best practices.
His industry knowledge helped us through many successful projects, minimize conflicts and improve the department planning. He is also very responsible and detail-oriented, qualities that make him stand out.
I loved working in the same project as Hossam and I wish him the best in all his endeavors.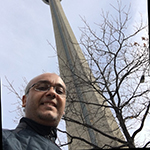 Wesam Mohamed, PhD
Position: Manager, Urban Design & Planning
Company: Khatib and Alami
To Whom It May Concern:
It is my great pleasure to write my recommendation for Arch. Hossam Al Shareif , I have had the pleasure of viewing closely Mr. Hossam`s professional development over the past two years working together with K&A CEC, and I can state with confidence that he is a motivated and responsible person with a high degree of integrity. As such, I expect that he is a very positive added caliber to any institution.
As the Manager of Urban Planning & Designs in Khatib & Alami CEC, I feel that I know Mr. Hossam quite well. He has been working as the manager of Buildings Design Department, he had a considerable amount of responsibilities, and he handled them effortlessly. He showed his skills to communicate with both customers and the design staff, and due to his dedication and attention to detail, K&A have seen progress and revenues during his management era.
At the same time Mr. Hossam with his academic training and abilities which had become evident as he has proven his management and communication skills accordingly he would be suitable for any managerial position. He proved us right, and he has become an important, effective, and integral part of K&A management & design team.
Mr. Hossam takes the initiative to identify problems and devise solutions. His role requires strong communication skills, and he has shown that he not only has these skills but that he also has the ability to inspire respect and cooperation in teammates. He has shown that he is a very intelligent person with a mind well-suited to the world of business and management, in addition to the creative abilities in the field of design.
I therefore highly recommend him without reservation, finally I would wish him a prosperous future with all success.
Sincerely,
Wesam Mohamed, Ph.D.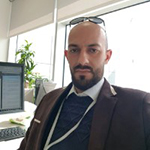 Ahmad A. Hamdan
Position: Bidding Manager
Company: Numu Holding Company
Hossam is an extremely creative and innovative manager, who's also best in guiding his employees.