During my career, I had a chance to work in a number of prestigious organizations that added me remarkable experience and skills.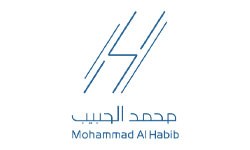 ALHABIB REALESTATE & INVESTMENT CO.
Senior Design Manager
Riyadh, KSA
May 2021- Present
DUTIES
Manage feasibility studies for new projects, research market trends and business opportunities, and compile the management information
Communicate with and coordinate the consultant team, including land planners, engineers, architects, utility companies, other third-party consultants, and the construction team.

Survey the market to identify and analyze the design and construction of clients' project needs and maximize the opportunities for real estate projects.

Oversee all aspects of building design and architectural drawings in coordination with the design team and works with regularity authorities to ensure construction licenses for any real estate development project on time and supervisor project until handing over.

Assist in the real estate development project's operational plan, budget, targets, and performance outcomes and deliver solutions to ensure cost containment.

Maintain consistent relationships with internal departments and ensure total contract compliance with complete criteria of all agreed performance specifications under contract.

Develop and maintain positive stakeholder relationships and ensure project smooth integration and delivery.
PROJECTS
AL HABIB Head Office building
Al Jawhara mall, Jeddah
Azure resort, Riyadh
La Palma compound, Riyadh
Sawari development, Riyadh
Al Malga Residential building
Al Hamra Residential building
Al Nahda Residential building
SSH
Senior Design Manager
Riyadh, KSA
May 2019-April, 2021
DUTIES
Managing and leading internal and external design teams
Stakeholder Management
Researching, planning, and implementing new target market initiatives
Developing quotes and proposals for prospective clients
Participation in conferences and industry events
Contact potential clients to establish rapport and arrange meetings
Plan and oversee new marketing initiatives
Increase the current customers' values
Developing goals for the development team and business growth and ensuring they are met.
Overseeing the design process and ensuring deliverables contents and quality
Working with clients to ensure that their expectations are met
Reviewing designs with health and safety in mind
Avoiding repeated errors and reducing financial risk during the design process
Ensuring designs are available to those who need them at the appropriate time
Maintaining thorough documentation of the design process
Keeping up to date with changing building legislation and codes of design practice related to design
Fully manage and handle local government approvals process
Contribute on proposals
PROJECTS
ROSHN Project, powered by PIF, is one of the largest national master developers specializing in real estate and community building. Our scope is to develop the city experience canter on a plot with an area of 81,000 sqm.
Saudi Space Commission Project to expand the existing building by Approximately 3,200 Sqm.
Sheraton Taiba Hotel project through the realization of two towers located in the central area of Medina with 16 floors each and connected with a bridge at level 11. The towers total BUA of approximately 38,000 sqm.
Rua Al Madinah Holding Company (One of PIF companies) Headquarters and Sales Centre Located at Medina with a total BUA 6,700 sqm.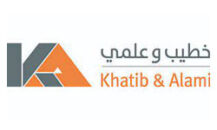 KHATIB & ALAMI
Building design department manager 
Riyadh, KSA
Dec. 2008-April 2019
DUTIES
In addition to the previous duties, I was responsible for the following responsibilities:
Develop comprehensive scope-of-work
Negotiate scope-of-work
Manage distribution and production of project workload
Collaborate on new design and research projects
Ensure projects and completed graphics are accurate and precise
Lead with effective supervision an experienced design team
Evaluate and motivate the team toward continued growth and leading design solutions
Participate in departmental strategic planning
PROJECTS
Render expert services to Streamline and administer mega design projects and exceptionally coordinate with staff regarding cost estimation, contracting, engineering, and controlling the financial solutions. Place various efforts into handling many projects, which comprise as follows:

Mall of Saudi project and North of Riyadh development owned by Majed Al Futtaim with an estimated budget of 4.5 billion Dollar
Enhance operational efficiency by working with professional teams from all disciplines in a mixed-use project containing malls, Hotels, Hotel Apartments, and healthcare.
King Salman Centre for relief and humanitarian aid headquarters in Riyadh with an estimated budget of over 52 million Dollars
Additional projects such as AL-AKARIA mix used building in Riyadh city with an estimated budget over 90 million Dollars, CMC Hospital located in Riyadh city with an estimated budget over 86 million, ACACIA closed compound in Riyadh City with an estimated budget over 270 million Dollar
Conduct analytical studies and field research to develop business in the architectural department. Deliver several projects which embrace Al Saad Tower- 56 floors, Red Crescent Tower 40 Floors, AL-Muheisen 28 Floors and Al Ajlan tower 38 floors
Demonstrate the versatility and expertise of Tamkeen Tower- 58 floors with a TBU area of 110,000 sqm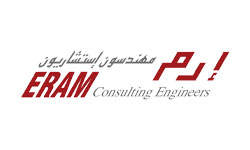 ERAM CONSULTANT ENGINEERING OFFICE 
Head of Architectural department
Riyadh, KSA
Dec. 2005-Nov, 2008
DUTIES
I actively developed architectural ideas for the project at an estimated cost of 60 million dollars. Run a team after conducting analytical studies and offer project design recommendations. In addition, I Accomplished analytical studies for several projects, mainly the Saudi Post Information Centre in Riyadh and a study of national petrol stations in Al Faysalia Group.
Played a crucial role in handling concepts, detailed design, and management of different projects, including tourism investment resorts.
Exceptionally I doubled the office profits at a high rate and reduced the office's operating costs. In addition, I managed the office and improved the office staff productivity.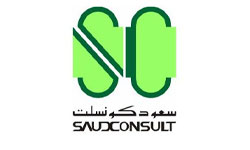 SAUDI CONSULT  
ARCHITECT (Bank Al Bilad project-founder team)
Riyadh, KSA
Sep. 2004-Aug 2005
DUTIES
Effectively planned all bank branches (Injaz branch) 98 branches all over the Kingdom during time record and competently managed the designs for the bank branches.
Calculated the quantities for all branches and prepared the plans and documents for the bid submission of the project; I acted as a team leader for a group of engineers.
Supervised and followed the sites of Bank Al Bilad branches in Riyadh and Jeddah as the owner's representative. I received a souvenir from Bank AlBilad in appreciation of my work.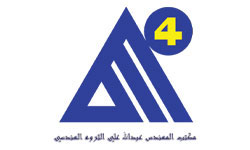 ALTHARWA ARCHITECTURE OFFICE 
ARCHITECT
Riyadh, KSA
Dec. 2003-Sep 2004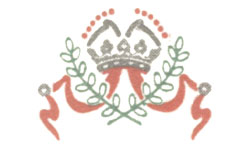 Al-MAGHRABI DECORATION EST. 
ARCHITECT
Riyadh, KSA
Dec. 2002-Dec 2003
DUTIES
I reviewed plans for numerous commercial and residential projects and prepared necessary reports.
Studied several investment projects and organized the projects efficiently and performed the surveying work and measurements for the sites.